MAY 2016 GO LIVE EXPERIENCE RECAP
Nothing is better than creating brand new kick-butt website through our GO LIVE EXPERIENCE! This time we taught, designed, created, and launched 10 new brands and Squarespace websites in person in 2 DAYS FLAT! You might be wondering why we get so pumped up about websites. We'll here's the thing:
KNOCKOUT WEBSITES = KNOCKOUT BUSINESSES
Because, in reality it's more than just a website. (Cue inspiring Rocky soundtrack) These visionaries are paving a new path for the future of their business by taking their brand and website strategy to the next level. And that is worth celebrating! So we brought out the champs and toasted to GOING LIVE!
Now these knockout websites didn't just happen on their own! Our attendees had to fully complete their design and brand homework to ensure that the website created would be the website of their dreams! And we had our amazing team of designers right their to give aid and guide everyone through the creation process.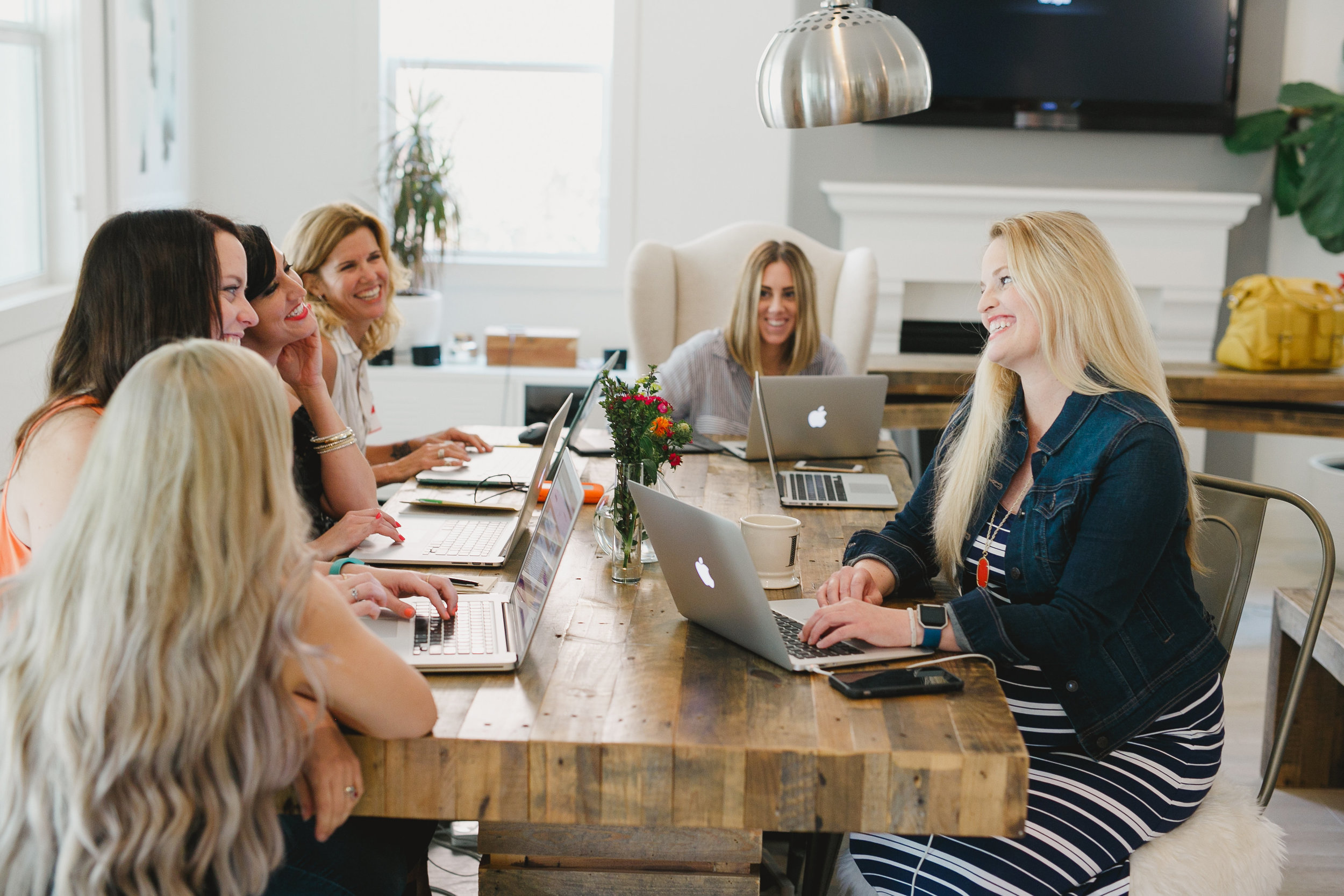 It was so exciting to see all the attendees become friends during the 2-day experience and create websites that perfectly express their personalities and businesses. We made sure that the attendees left feeling 110% confident that they could maneuver their sites.
They learned EVERYTHING they needed to know in order to manage and dominate their website platform as their business take off to new heights.
Go Live HQ Founder, Promise, and our amazing group of Girl Boss designers, loved to learn more about the vision of each attendees' business, answer any questions they might have, give feedback, and keep everyone on the right track with business strategy and design aesthetic.
After multiple coffees, loads of hard work, designer help, and critiques, our attendees went LIVE with their websites! It was a glorious moment for everyone!
To make all the sites fresh and complete, everyone got beautiful new headshots by Kristen Booth.
WE DESIGNED & LAUNCHED WEBSITES EXCLUSIVELY ON THE SQUARESPACE PLATFORM
Want to see the finished products?! Click through the slideshow below to see the sites we made!
"

"I've booked 3 sessions in the last 24 hours after the

#GoLiveExperience

!"

THANK YOU YOU SO MUCH GO LIVE HQ!"
RACHEAL'S THOUGHTS ON HER EXPERIENCE:
"I've wanted to work with Go Live HQ for a very long time and my dream finally came true! :) They were nothing short of amazing. It was 2 full days of intense work + concentration and it could have been stressful, but the other attendees and the ladies of Go Live crew made it SO easy. If you are in need of a re-brand or ready to give your business a makeover, I highly recommend the Go Live Experience, you will work with a dream team, meet some amazing new friends and best of all come out with a website you are proud to call your own." -RACHEAL PAVKOVIC
WHAT OUR PREVIOUS ATTENDEES ARE SAYING SINCE THE LAUNCH OF THEIR SITE:
"OMG! :D I cannot thank you enough for such a great experience! From the initial emails to complete the homework assignments all the way through the popping of champagne and launching my website, it was incredible! Your hospitality, guidance, and maybe even most importantly, talent is second to none! You guys took all the visions from my Pinterest board and helped it all together into one, perfect concept. I followed the social media agenda, almost to perfection and:
30 minutes before launching, I got one inquiry
5 minutes after launching, I got another
2 hours after launching, a previous client that was featured in my gallery referred 2 friends to me, one of which has already contacted me!
Thank you again for everything! I'll be referring everyone to you whether they need a website or brand. Even if they don't own a business!! Fanboy for life,
- MARK WILLIAM
"Since launching my website I have booked 3 out of state weddings! This is my first time ever shooting more than like an hour away. It means sooo much to me that people see enough value in me to bring me to them." - DANIELLE STEWART
"6 days after launching I've not only received an above average # of inquiries, but I just got an inquiry from my ACTUAL dream client. WOOHO!!! Thanks again Go Live and friends." - ASHLEY THOMASSON
Angela wrote this on Facebook 3 days after she went live: " HEY GUYS!! Guess what I'm doing this weekend...3 photo sessions that I have booked since the launch. WHOOT WHOO! You guys rock!"- ANGELA BARON
WHEN'S THE NEXT GO LIVE EXPERIENCE?
LOS ANGELES, CA!!
AUGUST 16-17, 2016!
Our next Go live Experience is our very first SHOWIT5 exclusive event being held in Southern California! If you would like to join us then grab your seat! Get $100 off your registration if you have a friend sign up with you! We only accept 15 attendees at each event, so spaces are limited! Want more info? Check out all the details HERE!