Girl & The Bay is Live on Squarespace!
Mandana Ansari is the voice behind Girl & The Bay, a lifestyle blog where she seeks to infuse joy in her readers everyday moments, inspire them to chase happiness and become the best version of themselves. Mandana hired us to create a Custom design for the blog's homepage and logo, and YOU GUYS— we're in love.
Getting to know Mandana through her design week, we learned a lot about the heart of her blog. With a mission to inspire other women to find their true happiness, we knew we had to nail that personality through the design. Color was a must, so we covered the homepage with colorful, paint-splash-esque textures + squiggles, then took the fun to another level with moving graphics. Now, Mandana's personality SHINES through the blog's design. Be sure to head over to her blog to see all the magic for yourself!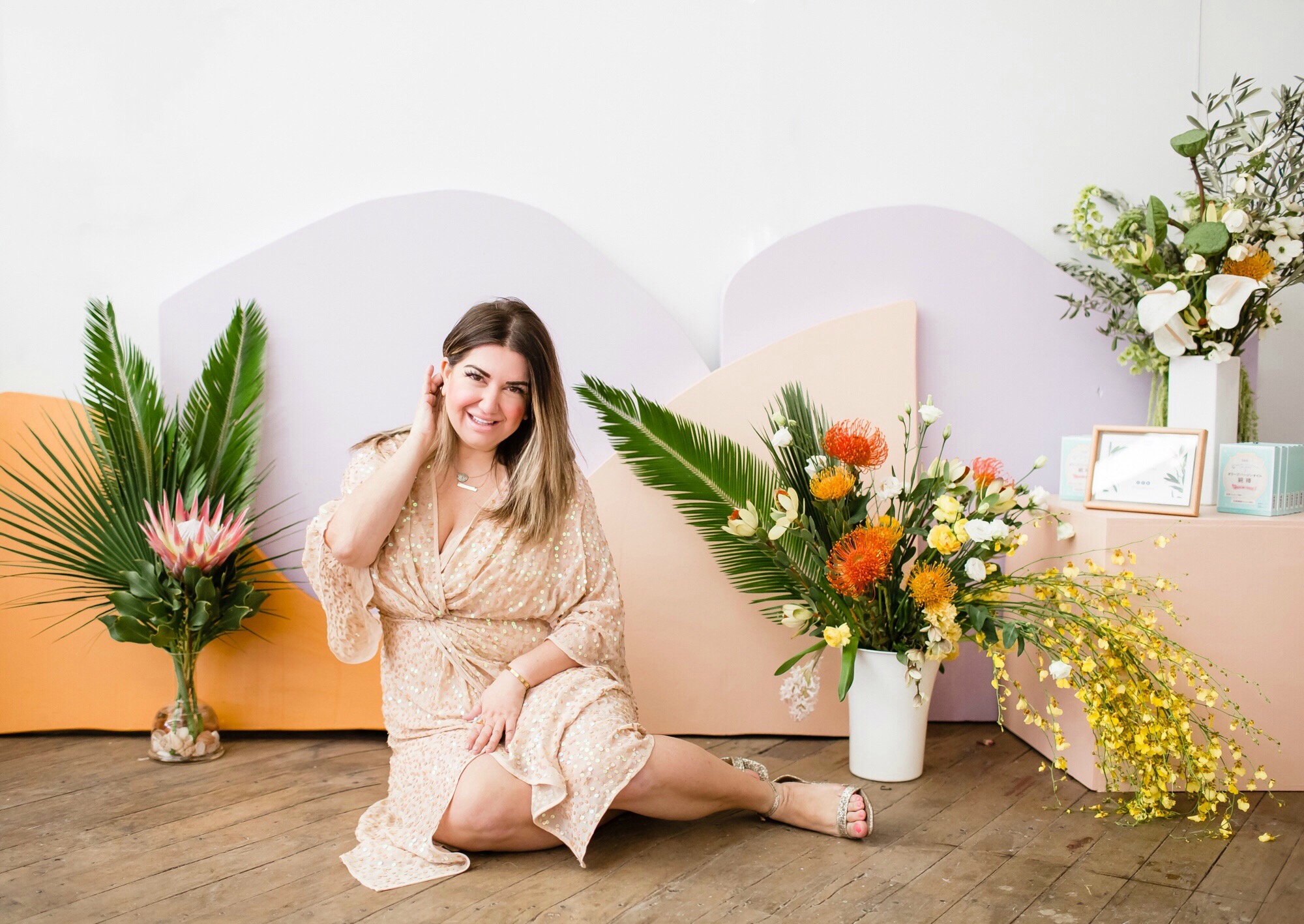 Check out our Q&A with Mandana about Girl & The Bay's new design and how she grew her platform
Mandana's advice: "You can be a work in progress and a masterpiece at the same time." GOLD.
My advice for anyone who wants to start something new? Figure out what you think the world needs more of and find a way to fill that gap in your own little way. As long as your idea is fueled by passion and purpose, it will be contagious.
GO LIVE: WHERE DID YOUR PASSION FOR THE INDUSTRY OR CRAFT START?
Mandana: I've always been intrigued by the power of the Internet. When leveraged correctly, it can make the world a smaller and more connected place. My very first side hustle was selling custom HTML blog templates in AOL chatrooms, which later evolved into selling MySpace themes and eventually consulting for startups who were looking to use the power of the internet to grow their businesses.
GO LIVE: DID YOUR EDUCATION HELP PREPARE YOU FOR THE INDUSTRY OR FOR STARTING YOUR OWN BUSINESS? OR ARE YOU SELF-TAUGHT?
Mandana: My dad was a PhD in Computer Science and always made me take computer classes and sit next to him as a child while he'd literally build computers. I was lucky enough to have a lot of exposure to technology as a child, but it turned into a hobby as I pursued other topics I was passionate about like Behavioral Science, Journalism and eventually getting my MBA. My education helped lay a foundation of discipline that influences who I am as an entrepreneur and business owner, but YouTube tutorials have taught me just as much. We are so lucky to live in a day and age where a simple Google search can unlock a wealth of knowledge. Whenever I've gotten stuck, the Internet teaches me a new skill and makes sure I never stop learning.
GO LIVE: WHAT'S THE HARDEST LESSON YOU'VE LEARNED IN YOUR BUSINESS?
Mandana: Letting go of the desire to be understood. When you choose to open your life on the Internet, you're welcoming the world to many parts of you. You have to stay closely connected to the reason why you started in the first place. Giving up every single time someone criticizes you or leaves a negative comment on a post is easy to do, but when your "why" anchors you, you will not be shaken, only motivated to continue pressing forward.
GO LIVE: WHAT DO YOU WISH SOMEONE WOULD HAVE TOLD YOU WHEN YOU STARTED OUT?
Mandana: You can be a work in progress and a masterpiece at the same time. We tend to put too much pressure on ourselves and delay getting started. Don't wait until everything is "perfect," just start and iterate as you go. The first few steps are the hardest, but once you take them you'll pick up your pace quicker than you expect.
GO LIVE: WHAT WAS THE MOMENT YOU HAD WHEN YOU SAID " I SHOULD DO THIS" OR WHAT MADE YOU TAKE THE JUMP INTO WORKING FOR YOURSELF?
Mandana: I had been consulting for other brands for over a decade, helping them share their stories to connect with their target audiences. Through this, I organically built a community online. I had toyed with the idea of building my own brand to better connect with them, but when you're working on projects for others it's very easy to put your own dreams on the back burner. It wasn't until my best friend lost her battle with lifelong depression and took her own life that I knew I had to make a change. She loved the Internet—whether it was a hilarious meme, career advice, blogs, inspirational quotes or self-help—it provided her with joy and inspiration to persevere on the daily. I wanted to turn the intense pain and grief I was experiencing without her into a legacy that could live on, but also help others on their journeys of chasing happiness.
People ask me pretty often how I have grown my social media and blog presence. The answer is simple—I post things that I know would trigger her to smile, share, grow or laugh if she was still here. She remains my "why" and inspiration for every single post, caption or photo. My advice for anyone who wants to start something new? Figure out what you think the world needs more of and find a way to fill that gap in your own little way. As long as your idea is fueled by passion and purpose, it will be contagious.
GO LIVE: WHAT THINGS HAVE YOU GAINED / DO YOU HOPE TO GAIN IN YOUR LIFE FROM FOLLOWING THIS DREAM?
Mandana: Girl & The Bay gives me a platform to share. I hope to inspire others to feel empowered to share the messy, the bad, and the ugly things in life as much as they do the gorgeous photos and happy moments. I hope the more we talk about the hard things, the less people feel alone and have the confidence to ask for help when they need it.
GO LIVE: WHY DID YOU ULTIMATELY DECIDE TO WORK WITH US FOR YOUR CUSTOM DESIGN?
Mandana: I have had a huge crush on Go Live HQ for years. When my brand started taking off, I knew I had to come to the experts to help take it to the next level. I was able to step back into a visionary role and truly communicate what I envisioned and wanted on my home on the Internet and allow their creative and talented team think outside the box for me. The results are epic! I love how they took the time to connect with me, get to know me, and then create an experience that embodies my personal style, personality and brand's purpose.
Check out Girl & The Bay Live on Squarespace
FEELING INSPIRED BY THIS REBRAND?
Check This List To See If You're Ready For A Rebrand
See More in Recently Launched