Julie Ledbetter is Live on Squarespace
We LOVE our client Julie's mission. She is a lifestyle mentor with a passion for helping women show up well in their lives everyday through sustainable health and fitness. So we were really excited to create a website for her that showcased how she empowers others, one that felt inspiring and fun!
Julie's site is a Restyle of our fresh and funky Poppy Template. We focused on creating a site that reflected her sense of style, and clearly showed off her services and resources. And how fun are those little graphics throughout?!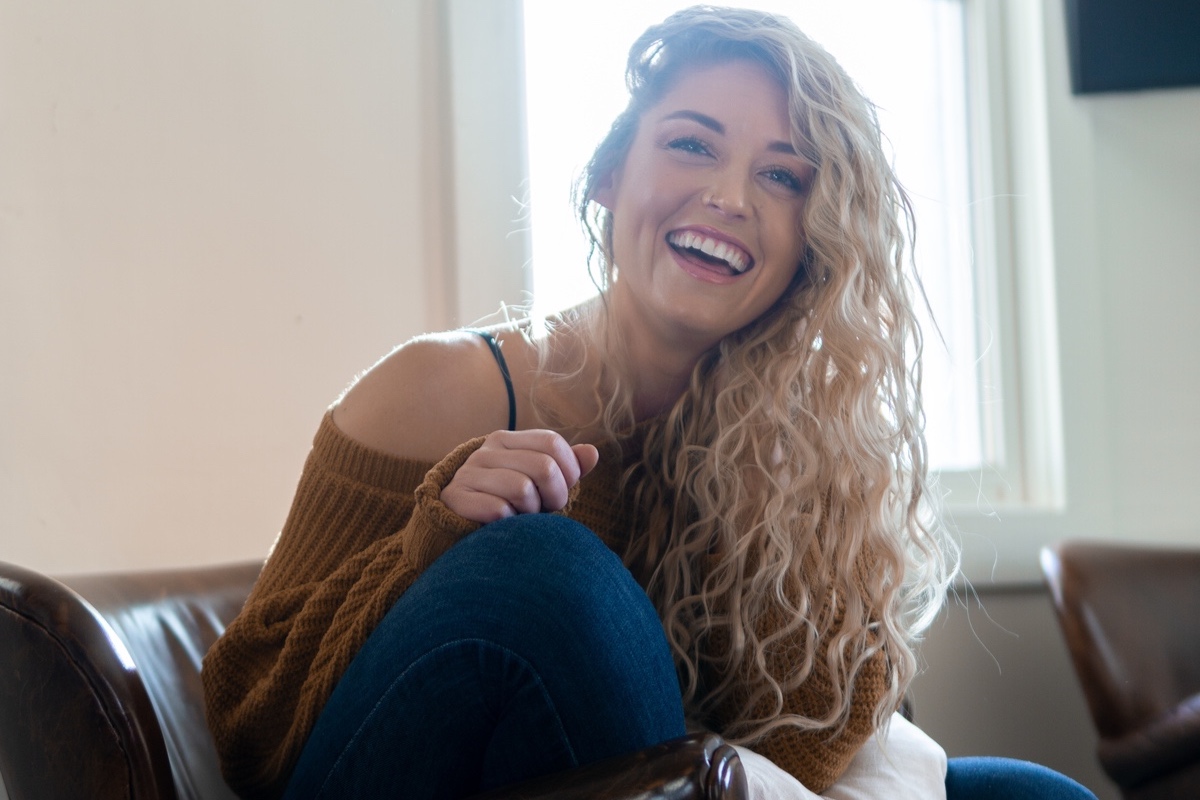 Check out our Q&A with Julie below!
She shares some really golden advice about overcoming fear
"Remain patient and trust that everything that is happening to you is actually happening "for" you!"
GO LIVE: WHERE DID YOUR PASSION FOR THE INDUSTRY OR CRAFT START?
Julie: It started back in 2012 right after I graduated college & met my boyfriend (now husband). Before I met him, I used to struggle a lot when it came to how I saw myself. More than anything, I wanted to be skinny. I remember constantly doing cardio (though it never lit me up inside) and secretly admiring the women in the weight room. They seemed so bold and fierce. When I met my husband Joshua, he'd been in the fitness industry for the last 10 years. He was the one who got me into the weight room and taught me how to lift. I started to fall in love with the confidence I was gaining from building my body to be physically and mentally strong. I went from hating my life during those hours (read as: countless life-sucking hourssssss) of cardio to being fueled by the knowledge that comes from empowering yourself from the inside out!
GO LIVE: DID YOUR EDUCATION HELP PREPARE YOU FOR THE INDUSTRY OR FOR STARTING YOUR OWN BUSINESS? OR ARE YOU SELF-TAUGHT?
Julie: My education and degree was in business administration with a concentration in marketing, so I guess you could say I am using some of my education. Joshua is my right hand man in this business and he has his degree in heath and exercise science and sports nutrition, so together we are using our education for sure! However "Google University" has come in clutch many times over the years as we've learned to navigate the whole biz owner thing! ;)
GO LIVE: WHAT'S THE HARDEST LESSON YOU'VE LEARNED IN YOUR BUSINESS?
Julie: Remain patient and trust that everything that is happening to you is actually happening "for" you! So many times, I have looked back at our past failures and have been so grateful to have gone through them because they have shaped us into the people we are today.
GO LIVE: WHAT DO YOU WISH SOMEONE WOULD HAVE TOLD YOU WHEN YOU STARTED OUT?
Julie: My favorite saying that has helped me throughout the years is "fail fast to succeed sooner". Remember this: failing is inevitable on the road to success. Another piece of advice is to quit letting fear hold you back. The fear that it won't be perfect... or wondering what other people will think of you... or fear of failing are all very real - trust me I've felt them all at one point. However, the sooner you operate from a "no huddle, just go" mindset, the sooner you will get to where you want to go. Also, remember this: people are judging you whether you launch a biz or not, so with that being said, why not follow your heart and see where it leads you? ;)
GO LIVE: WHAT WAS THE MOMENT YOU HAD WHEN YOU SAID, "I SHOULD DO THIS" OR WHAT MADE YOU TAKE THE JUMP INTO WORKING FOR YOURSELF?
Julie: Lol. This is hilarious because I remember when Joshua first asked me to quit my job and pursue this full time, I straight up told him "no" and I would "never do that." At the time, I had just opened up and was managing the second location of a thriving salon in my college hometown. I thought I was going to be working in the salon for the rest of my life. Fast forward 14 months post graduation (circa 2013) and we were already running a side hustle of selling headbands to my followers on Instagram, when Joshua had finally convinced me to quit my job and pursue the oh-so-wonderful, but terrifying, path of entrepreneurship and have been doing it ever since!
GO LIVE: WHAT THINGS HAVE YOU GAINED / DO YOU HOPE TO GAIN IN YOUR LIFE FROM FOLLOWING THIS DREAM?
Julie: Following my heart, and jumping into this crazy world of owning a business has molded me into the person I am today. Not only has it allowed me to get my time back, but I have gained more confidence, assurance, independence, creativity, and it allows me to truly live fulfilled every single day. The fact that I get to help other women SHOW UP to their life in a healthier version of themselves is honestly a dream come true, and I praise God everyday for the work that we do!
GO LIVE: WHY DID YOU ULTIMATELY DECIDE TO WORK WITH US FOR YOUR RESTYLE OR CUSTOM DESIGN?
Julie: Ever since Joshua found you years ago (yes, my husband searches on Pinterest) and showed me your work, I've been obsessed! When it came time to really hone in our message and create a seamless website experience that spoke to my personality, but was also very intentional, we knew exactly who to contact! Go Live HQ is truly a team of experts who are not only truly gifted at what they do, but that are passionate about WHO they are working with. I genuinely felt like I was working with a bunch of my sisters on this project, and to see it come to life day by day over the course of the design week was INCREDIBLE! <3
GO LIVE: ANYTHING ELSE WE SHOULD KNOW OR WANT TO GET OFF YOUR CHEST?
Julie: I just want to acknowledge every single gal that I've worked with over the last couple months. You all have been so fun to work with, and this Restyle has been nothing short of amazing. You gals are truly the best and so gifted! I appreciate every single one of you. Thank you all for sharing your gift to this world!
See Julie Ledbetter Live On Squarespace
Follow Julie Ledbetter on Instagram for some inspiration!
WANT THIS LOOK?
Get our Poppy Template
See More in Recently Launched