Karma Yoga is Live on Squarespace
Karma Yoga San Francisco hired us to design their new website, hoping to creating an online space that was a mix of California and New York vibes- chic and modern. Their founder Carrie was drawn to our Brooklyn Template for her Restyle for the dark background, which fit East Coast city style. Her bright and inspiring yoga imagery popped against the dark background, and the parallax scroll affect creates a dynamic user experience. We loved how everything came together so beautifully!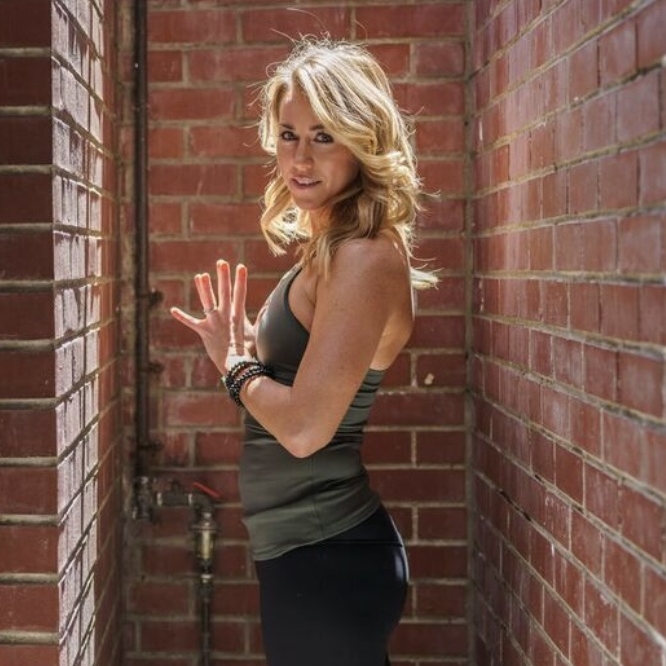 Check out our Q&A with Carrie, founder of Karma Yoga
Carrie shares the valuable lessons she's learned from starting a business
"Things are always changing and never go as planned. Stay in the moment, be grateful for what you have and keep moving forward."
GO LIVE: WHERE DID YOUR PASSION FOR THE INDUSTRY OR CRAFT START?
Carrie: When I took my first yoga class, the combo of exhaustion, self connection and awareness blew my mind. I had always been into movement and health, but yoga was different for me.
GO LIVE: DID YOUR EDUCATION HELP PREPARE YOU FOR THE INDUSTRY OR FOR STARTING YOUR OWN BUSINESS? OR ARE YOU SELF-TAUGHT?
Carrie: Yes, I went to school for design so it helped put the space together. Ultimately what helped was time in the fitness industry, specifically yoga and dedicating my time to developing my skillsets as a teacher.
GO LIVE: WHAT'S THE HARDEST LESSON YOU'VE LEARNED IN YOUR BUSINESS?
Carrie: To be resilient and positive. Things are always changing and never go as planned. Stay in the moment, be grateful for what you have, and keep moving forward.
GO LIVE: WHAT DO YOU WISH SOMEONE WOULD HAVE TOLD YOU WHEN YOU STARTED OUT?
Carrie: How hard opening a business is, physically, emotionally and mentally.
GO LIVE: WHAT WAS THE MOMENT YOU HAD WHEN YOU SAID, "I SHOULD DO THIS", OR WHAT MADE YOU TAKE THE JUMP INTO WORKING FOR YOURSELF?
Carrie: When I found the space- I knew it, there was no reservation, I never looked back!
GO LIVE: WHAT THINGS HAVE YOU GAINED/ DO YOU HOPE TO GAIN IN YOUR LIFE FROM FOLLOWING THIS DREAM?
Carrie: Balance, love, and patience. At the end of the day everything happens for a reason, trust your journey!
GO LIVE: WHY DID YOU ULTIMATELY DECIDE TO WORK WITH US FOR YOUR CUSTOM DESIGN?
Carrie: From the first point of contact, the vibes were great and the content was visually beautiful! I seriously couldn't be happier!
See KARMA YOGA SF Live on Squarespace
Follow Karma Yoga on Instagram for more inspiration
Want This Look? Get the Brooklyn Template!
See More in Recently Launched